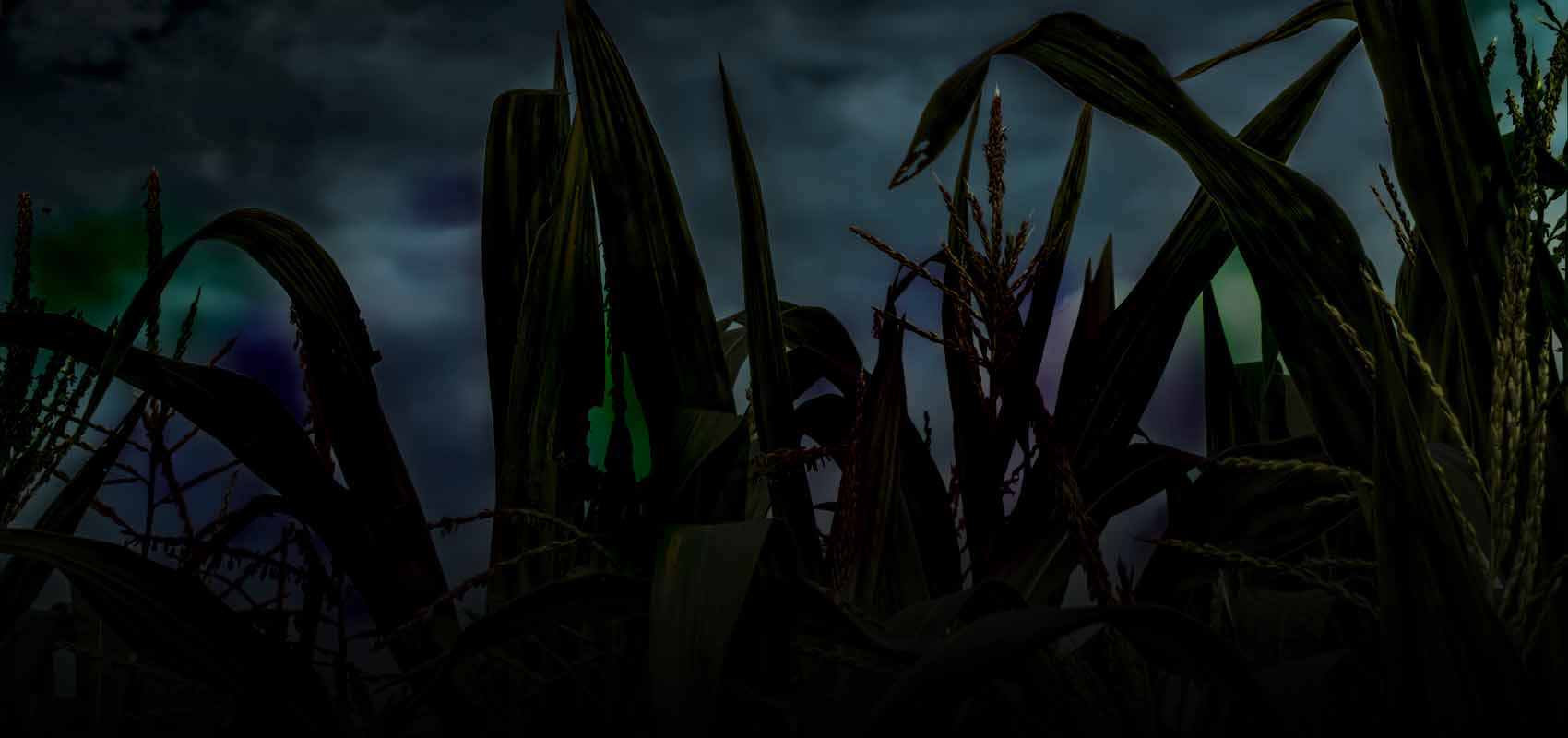 The Maze is Haunted, folks!
Beginning at dark every Friday and Saturday in October, eerie things start happening in the corn maze. Some folks say it's haunted.  If you are brave enough, you can explore the trails in the corn to see for yourself.  Come prepared for the worse and hope for the best.
All Tickets:  $15.00
For the faint of heart, there is a section of the maze that has been cleared as safe for all ages.  Your only problem will be to find your way through the maze on a dark, dark night.  Think you can handle that? We look forward to seeing you alive and well at the end of the trail.
NOTE: The Haunted Maze and the regular Corn Maze require different admission tickets.
If you're up for it, there is a Combo ticket that gives you admission to both the farm
activities during the day and the haunt night activities that same day for $22.
Click the ticket link to check it out.